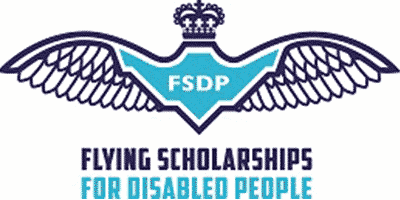 Flying Scholarship for disabled people
Registered Charity Number: 1148914
---
About the charity
Flying Scholarships for Disabled People (FSDP) change the lives of disabled people by inspiring them, building their confidence, self-esteem and aspirations through life-changing aviation experience including learning to fly. The charity offers scholarships to disabled people with a range of disabilities including Multiple Sclerosis, Cerebral Palsy, Spina Bifida, Paraplegia and Amputation. Some of their scholars are born with their conditions and others have them as a result of an accident or contracting a disease.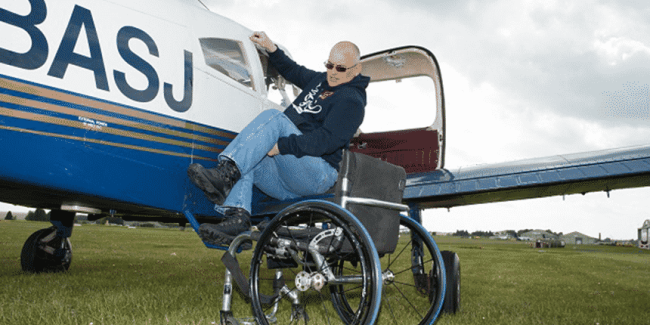 What our donation will help to fund
The £1,000 donation from Ecclesiastical will help provide a scholarship for a disabled person to learn to fly. For all of FSDP's scholars, being awarded a scholarship is a life changing experience. They speak of the confidence and self-belief it has given them and for many this is translated into starting new careers, new relationships, and taking on further challenges.
Watch the video to hear their story
Quotation
"You say 'I have control' when you are flying the aircraft. I now find I am using these words in my day-to-day life with assertiveness and confidence and it is really helping me with the challenges I face. For someone with a disability, I think they are three of the most powerful words you can use."

Amanda Worne, a 2018 scholar
For regular updates on Group and industry news, funding, fundraising resources and webinar alerts.