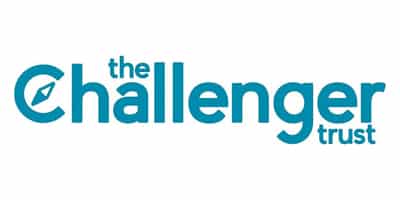 The Challenger Trust
Registered Charity Number: 1068226
---
About the charity
The Challenger Trust has been working with some of the most socially and economically deprived areas of the UK for over 20 years. Working closely with schools, they help young people to raise their aspirations, develop vital character attributes and learn skills that will improve their academic achievement and future employment opportunities. In short, they help young people to fulfil their life potential.
Project name
My Journey: Challenger Trust in Birmingham Schools
Project overview
My Journey will take place in selected schools in Birmingham, in communities suffering high levels of deprivation and with significant gun and knife crime, particularly within the Bangladeshi communities. Here, young people are at high risk and hard to engage in education.
The project will help schools to implement digital personal development plans that allow pupils to take part in positive activities, set goals and celebrate achievements. By giving them control over their personal development and engaging in activities they find interesting, pupils are less likely to feel isolated and frustrated – especially vital during the pandemic – and less likely to be coerced into antisocial behaviour.
How the £50,000 grant will help
The grant from Ecclesiastical will enable the charity to train teachers to guide some of the most vulnerable and at-risk young people in Birmingham through their 18-month 'MyJourney' character development programme. It will enable them to install a digital platform for the pupils' personal development plan and to procure a broad range of activities proven to build initiative, resilience and confidence, as well as to improve motivation, teamwork and communication skills. Importantly, it will leave schools equipped with the skills and resources they need to continue delivering character building programmes for years to come.
Quotation
"We are absolutely thrilled to win this grant. Without these sort of awards, I don't think people like us would exist. In the current climate, it's a real benefit to be able to do so much for the young people in the West Midlands. The award will help young people who are very pent up and locked down at the moment. They suffer from poverty and lack of opportunity and what we do is present young people with as many opportunities as we can to improve their employability and social mobility."
Charlie Rigby, The Challenger Trust
For regular updates on Group and industry news, funding, fundraising resources and webinar alerts.