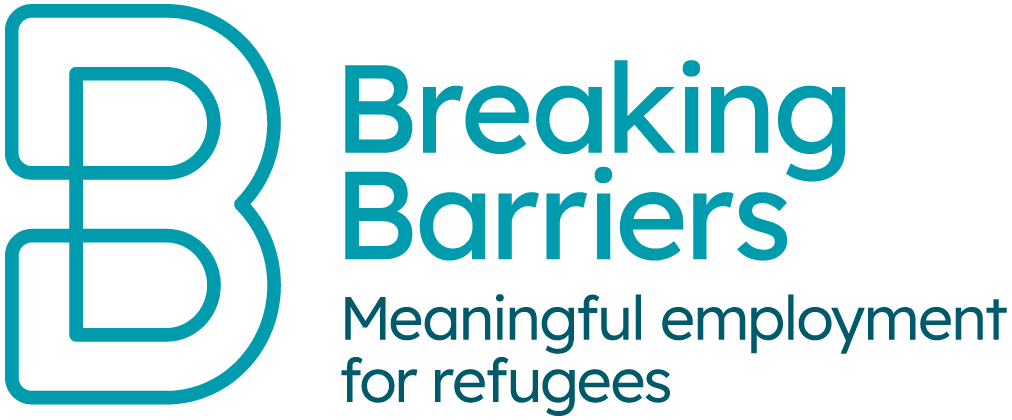 Breaking Barriers
Registered Charity Number: 1161901
---
About the charity
We support refugees and people from a refugee background to have the knowledge, confidence and experience to enter stable and meaningful employment.
What our grant will help to fund
This award will support our Futures Programme for young refugees (aged 18-25). Young refugees face numerous barriers to employment – including gaps on their CVs caused by lengthy asylum processes, racism, disproportionately high mental health difficulties, a lack of familial support and interrupted education.
Futures aims to give young refugees the knowledge, confidence and experience to secure meaningful employment and education that matches their skills and aspirations – through 1:1 employment advice and guidance and tailored opportunities, including skills workshops and paid placements with our corporate partners. This year, we aim to support 64 young refugees on the Programme – and this award will be invaluable in helping us to do so.
"We are beyond thrilled to receive this Movement for Good Award. This is a critical time for refugee communities, and the grant will make a huge difference to our Futures Programme, which is tailored towards young refugees. Thank you so much for believing in our work – from myself, my colleagues, our volunteers and of course our refugee clients themselves."

Matt Powell, CEO & Founder, Breaking Barriers
For regular updates on Group and industry news, funding, fundraising resources and webinar alerts.