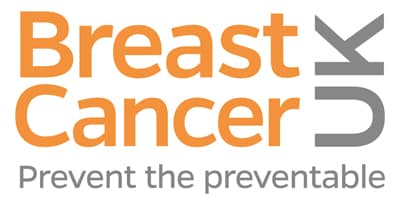 Breast Cancer UK Limited
Registered Charity Number: 1138866
---
About the charity
Breast Cancer UK's mission is to prevent breast cancer through education, scientific research, collaboration and policy change. With over 54,000 UK women a year being diagnosed with breast cancer and a quarter being preventable through lifestyle changes, there is a chance to save millions of lives. The charity hopes to avoid unnecessary suffering by helping women reduce their risk of developing breast cancer and decrease the cost to the NHS by approximately £1.5 billion a year.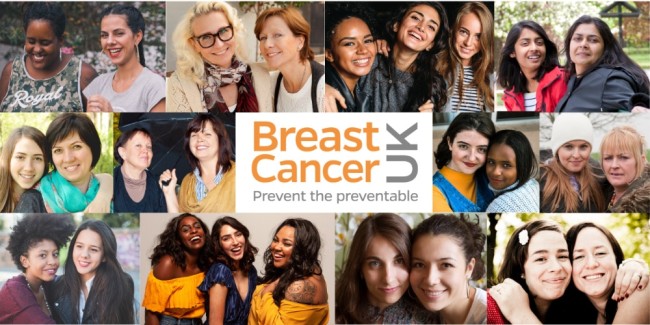 Project name
Digital learning to prevent breast cancer
Project overview
This ambitious project will empower people to make sustained behavioural changes to reduce their risk of breast cancer, a disease that continues to increase in prevalence, and has unquantifiable impacts on the individuals, families and communities it affects.
The plan is to launch the first online breast cancer prevention learning tool, bringing Breast Cancer UK's education programme online by developing a high-quality, on-demand digital learning service. It will offer a combination of self and supported learning through a range of digital media, using evidence-based advice and information from Breast Cancer UK's science team.
How the £50,000 grant will help
The grant from Ecclesiastical will enable Breast Cancer UK to manage and develop digital components of the online learning resources, including evergreen webinars on breast cancer prevention, ChatBot interactive Q&As, reduce your risk and explainer videos to demystify the science, interactive quizzes/games, downloadable resources, e-books and automated motivational emails to support behavioural change.
The immediate impact is going to be on individuals all over the country. It will enable access to information and give people control over their health because, now more than ever, we are looking at ways to stay resilient. Long term the programme will also have a wider impact – by decreasing risk through prevention it will reduce the cost to the NHS.
Quotation
"We wouldn't be able to roll out this kind of programme without this support. Because we are small, it is harder for us to generate the income we need to grow our impact. The investment we put into our programme has far greater impact in terms of engagement across the nation than the value of the programme itself."
Thalie Martini, Breast Cancer UK Limited
For regular updates on Group and industry news, funding, fundraising resources and webinar alerts.