Climate Stewards
Registered Charity Number: 1141108
---
About the charity
Climate Stewards, through its online calculator 360°carbon.org, offers churches, synagogues and community groups a way to calculate their carbon footprint as part of their journey to net zero.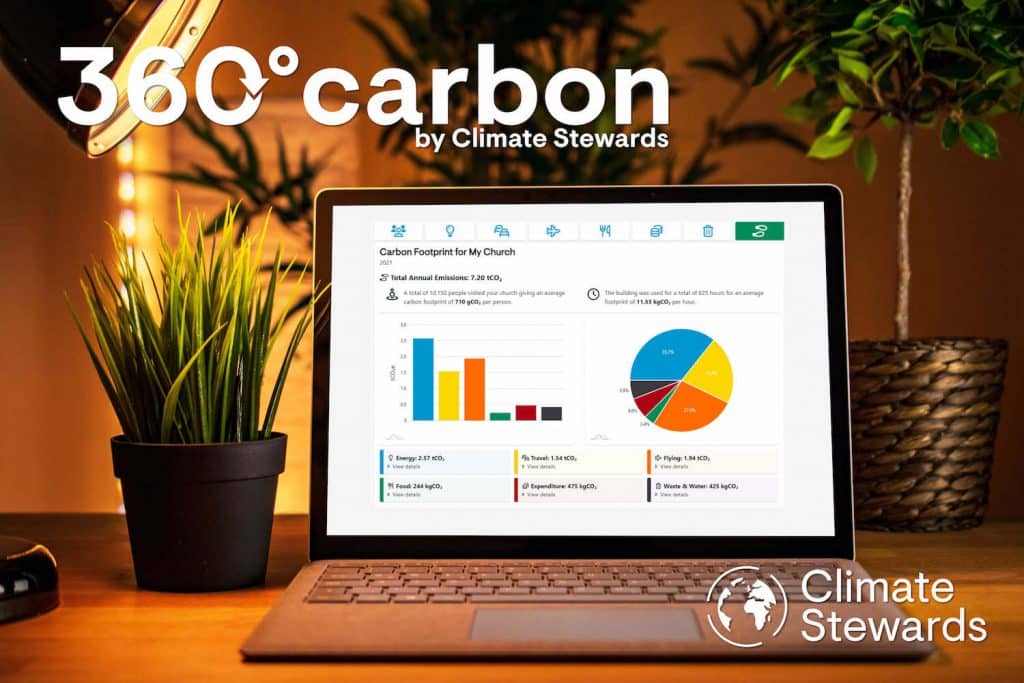 What our grant will help to fund
Whilst there are many resources to help organisations to reduce their carbon footprint, few of these are directed towards faith groups, which often have very specific needs due to the nature of the buildings they use and the communities they serve.
With more than 40,000 churches and synagogues in the UK, there is potential to have a huge collective impact and they are increasingly aware of the issues surrounding climate change and the impact of their own activities. They want to be actively involved in making a practical difference, and for that to be seen, and known, in the places they work.
Being able to talk and share resources, ideas and strategies with other groups – of their own faith or of other faiths – will lead to real action as groups learn from others what works, and what doesn't. The 360carbon.org shared space created with funding from the Movement for Good Awards will allow members of churches, synagogues – and potentially other faith groups – to connect with others who are on the same journey, to learn from each other and apply this knowledge in their own circumstances.
"This grant will give us the opportunity to expand our work and reach more people who are engaging with climate change, carbon footprinting and carbon reductions with increasing urgency."

Caroline Pomeroy, Director, Climate Stewards
For regular updates on Group and industry news, funding, fundraising resources and webinar alerts.