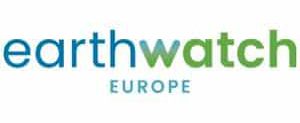 EarthWatch
Registered Charity Number: 1094467
---
About the charity
Earthwatch is an environmental charity, which aims to connect people with the natural world, monitor the health of our natural resources, and help people take action to have a positive impact.
What our grant will help to fund
This grant will enable us to advance new learning resources for special education needs and disabilities (SEND) schools, to help bring equal access to nature.
75% of children in the UK are spending less time outdoors than prisoners. Teachers in the UK know they need to equip the next generation with the tools and skills to succeed, but do not currently have the budget, resources or knowledge to do so. This is particularly heightened in SEND schools and in deprived areas, where we aim to implement our project Tiny Forest.
Tiny Forest is a native woodland, which provide essential, nature-rich and wildlife-friendly spaces, in and around school grounds. We create Tiny Forest resources that teachers can confidently use to bring children closer to nature and enhance learning and play. This grant will enable us to adapt these resources to make them more inclusive for SEND schools, so that we can bring equitable outdoor education to all children.
''Earthwatch aims to connect and engage people with the natural world by using hands-on science to monitor the health of our resources. This grant will make a lasting difference to our work with SEND schools, with resources being accessible for permanent future use as part of our target to engage 100,000 people across 500 Tiny Forests by 2030.''

John Ward-Zinski, Development Director, EarthWatch
For regular updates on Group and industry news, funding, fundraising resources and webinar alerts.