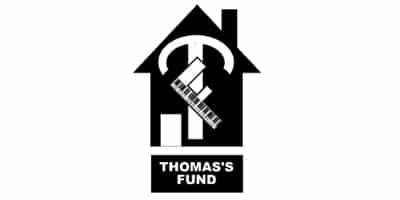 Thomas's Fund
Registered Charity Number: 1123075
---
About the charity
Thomas's Fund was set up in 2007 by Jan Hall and Lucy Smith in memory of Thomas Smith. Music therapy had a vital role to play in Thomas's life before he passed away, aged just 10, from a life limiting neurodegenerative condition. Thomas's Fund provides music therapy across Northamptonshire for children and young people with life-limiting illnesses or life-threatening conditions and/or a disability which, for medical reasons, means they are too ill to attend school, or an Early Years setting, for extended periods. These children often feel isolated and benefit greatly from this support.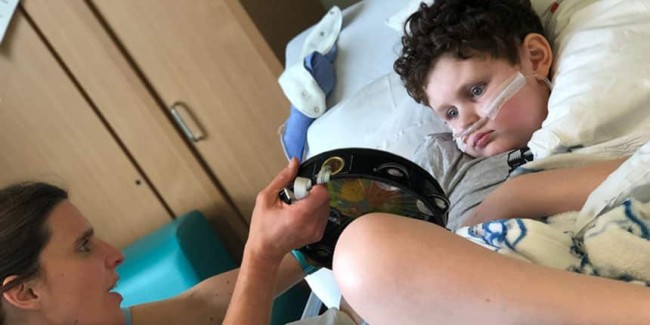 Project name
Kettering General Hospital / Pen Green Children's Centre /Community and Family Connections Scheme
Project overview
Children and young people, like Thomas, are often in need of the emotional outlet and sensory stimulation that music therapy provides. Sessions enable them to express themselves through the medium of music which can, often, be more accessible to them than words. This project will provide access for music therapy professionals to work within homes, hospitals and the community, helping around 200 children and young people over two years.
How the £50,000 grant will help
The grant from Ecclesiastical will provide one and a half days of vital music therapy per week for two years – planning for face-to-face work with the option to run online if lockdown continues. The group and individual music therapy sessions will promote communication and facilitate emotional expression, creativity and personal growth for children at Kettering General Hospital and Pen Green Children's Centre, as well as in family homes for children who find it difficult to travel. The funding will also enable a family day, giving families the opportunity to have a day out together, meet each other and enjoy inclusive creative activities. Importantly, the children and families who will benefit the most from music therapy will now have Thomas's Fund to help them.
Quotation
"We are absolutely overwhelmed and overjoyed that we got the funding, I cannot believe it! It has been a difficult year. When we first went into lockdown, we were absolutely determined that the families we work with would not be left without any support. This award enables the families we are supporting to have care in a particularly difficult period of time. A grant this size means we can focus on planning ahead and making sure our service is here for years to come."
Esther Mitchell, Thomas's Fund
For regular updates on Group and industry news, funding, fundraising resources and webinar alerts.