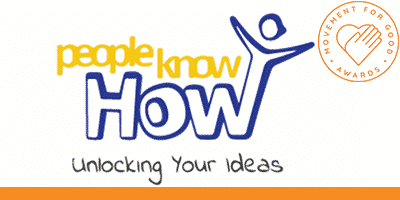 People Know How
Registered Charity Number: SC043871
---
About the charity
We are a Scottish social innovation charity with a passion for solving social issues. Based in Edinburgh and East Lothian, we work with people and communities to develop innovative strategies and services to address social issues both locally and nationally.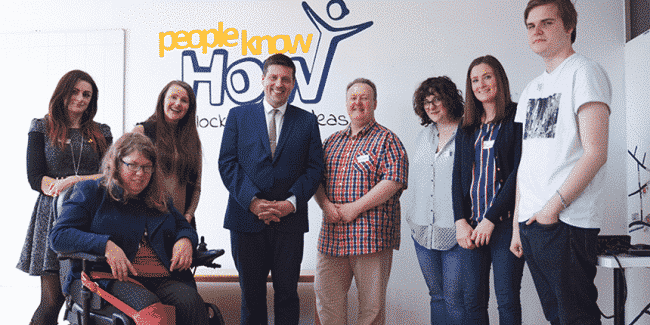 Project name
Positive Transitions
Project overview
Positive Transitions supports disadvantaged children and young-people (CYP). It offers activities to promote positive mental wellbeing as a means of overcoming educational disadvantage.
The aim is that CYP grow up to be healthy, confident and resilient and can fulfil their potential. We currently work in North-East Edinburgh. We plan to scale-up to a city-wide service and have an innovative plan to achieve this. This summer we piloted the delivery of our service on a barge on Edinburgh's Union Canal, which enhanced our service and delivered additional benefits to CYP. We partnered with Polwarth Parish Church (Kirk on the Canal) with whom we have been developing the idea of acquiring a barge for the benefit of the community.
We ran group activities on a hired barge, and received positive feedback. For all, it was the first time they heard of the Union Canal or had been on a barge. They responded well to the opportunity to socialise outdoors, have a new experience and engage with their city.
How the £50,000 grant will help
Across Edinburgh, there are neighbourhoods in the top 5% most deprived in Scotland. Focusing on low educational achievement as both an outcome and cause of deprivation, parts of the city have lower than average levels of young-people within education, moving into further education, and performing well at school. Our target age group spend c.7.5 h/day in front of a screen. This virtual rather than natural experience leads to declining emotional resilience and ability to assess risk, both vital life-skills, which can be supported by our barge proposal.
This funding would allow us to run the barge service full-time for one year and enable us to establish ourselves on the canal, cementing our partnerships with Polwarth Church/The Seagull Trust. Extending our service beyond NE Edinburgh and delivering a citywide service is a key goal for 2020, and the barge is central to achieving this. The Union Canal runs east to west through the city, and the pontoon at Polwarth Parish Church is at its heart. This strategic position offers us an advantage in reaching out to communities.
By the end of year one, we expect to have doubled the reach of our service and have partnerships with at least 12 new schools. We are confident that by the end of the funding year, we will have delivered results which will unlock additional funding to continue the service.
Quotation
"This has never happened before, I picked up the phone and Ecclesiastical said that we had won. Funding like this is absolutely essential. It's a real catalyst for future work, attracting additional resources and partnerships. The ways the investment can be multiplied up is massive. We are seeing this as one huge stepping stone to a load of other things that we can do."
Glenn Liddall, People Know How
For regular updates on Group and industry news, funding, fundraising resources and webinar alerts.